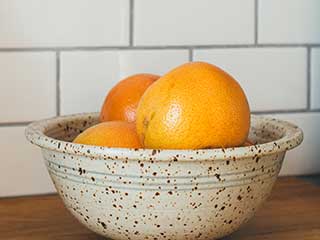 Bring out the best décor for kitchen walls and bathroom floors with tiles in a wide range of colors and design patterns. Wall and floor tiles for bathrooms and kitchens can enhance the interior design aspect significantly. As a leading team of tile installation contractors in Beverly Hills, we offer all our customers free quotes on laying tiles in bathrooms, kitchens, and various other places. From ceramic tiles to marble mosaics and even laminate floating wood tiles, you've got a great range of options to choose from. Enjoy aesthetic and waterproof benefits, as well as a smoothness that's easy to clean.
Decorative Bathroom Floor Tiles
Besides providing a smooth, water-resistant surface, bathroom tiles also give a nice décor to the room. This applies to wall tiles as well as to the floor ones. Smooth surface areas are crucial in the bathroom and other areas where water splashes are prevalent. This makes it easier to wash the floor and keep the water from setting and absorb into the material the way they do with drywall. The bathroom floor tiles mustn't become too slippery, to prevent accidents. For the wall tiles, you need something decorative that adds a sense of comfort to the room, and also prevents the underlying material of the wall from getting soaked or moist.
Ceramic Tiles For Beverly Hills Kitchen Walls
The type of tilework you add to your kitchen needs to have more than a decorative look. Tiles that resist stains make for an important addition to kitchen areas due to serious splash issues. Unlike in bathrooms, here the splash risk consists of more than just water. All sorts of oils and colorful spices can splash on tiles and leave stains. With the right set of kitchen wall tiles, you can have an easy time removing the stains. Ceramic tiles for kitchens make for one such excellent option. They come in all sorts of colors and can have a smooth stain-resistant surface that makes removing splotches and marks easy. Learn more about ceramic tiles for kitchens or bathrooms by receiving a free estimate. One of our local Beverly Hills ceramic tile contractors will happily sit down with you to provide all the info you want.
Marble, Laminate Tiles & More!
Looking to improve the look of your kitchen or bathroom? We can offer you a wide range of wall and floor tiles including wood-look and entire marble slabs. Installing tiles or marble mosaics proves a difficult job even with experience. Luckily, our Beverly Hills tile installers have more than just experience. They also bring with them the skills and professional understanding of how to install floating wood tiles, ceramic pieces, and marble countertops and wall covers safely. Give us a call to schedule a free estimate with a consultation on tile installation for your home or business.
If you are looking for a visually appealing way to improve the look of your home, new tiles can be a wonderful addition. Our team can help you renovate the entire space, with particular emphasis on kitchens and bathrooms. Our design team will be happy to sit down with you and plan out the process and the style that you're interested in, making sure to see to it that you don't neglect to consider anything.
Reliability Is Our Guarantee
With our team, you won't have to worry about tiles falling down or coming up. Our experts will efficiently take care of the installation process and see to it that all the plates are properly set in place and are in no risk of fall off the wall or coming undone. Maintaining visual aesthetics is a big part of what we do, so you can count on the fact that no mortar will be visible and the tiles will maintain that wonderfully smooth appearance that they have.
A Diverse Range Of Options
There are no limits to what you can accomplish with kitchen or bathroom tiles. When you begin considering installing these ceramic slates in your home, you should take notice of the bathrooms, kitchens, and hallways of places you visit, to see if they provide you with inspiration and new design ideas. Color and material can vary greatly, as nowadays there are not just ceramic options but also porcelain, stone and even metal or glass tiles available. Our professional design team can help you mix and match various types of tiles to create something like a quilt-like design, or anything else that will be unique and individual for your personal style.
Low Maintenance Requirements
In addition to the many design styles and material options that tiles offer, one of the main benefits they boast is the relative ease with which they are maintained. While some materials will require a little more, generally speaking, you simply wipe up any spills or dirt that's accumulated and there you go. The location they are installed in also matters, as the grout lines of bathroom tiles will need to sealed properly to keep them waterproof. As long as that's done during the tile installation process (which it will be if you have our experts perform it) then some annual resealing may be effective, but no serious extra efforts will be required. Even if mold does start to develop, we'll be able to help you get rid of it quickly and with relative ease. Water damage restoration and cleanup is another area that we specialize in, so even if a problem does occur, we've got you covered.
We'd Be Happy To Consult You
There's no need for you to start racking your brain about the different aspects of tile installation. Our professional team at Drywall Repair & Remodeling Beverly Hills can undertake both residential and commercial projects, and we'll be more than happy to help you draw up plans and then perform all the required tasks to your complete satisfaction. Contact us today for more information.